Create custom metrics that track conversions, users flows, and event volumes
Correlate the effects bugs and slow performance have on NPS and feature adoption
See what checkout flows and behaviors predispose higher conversion rates
Visualize data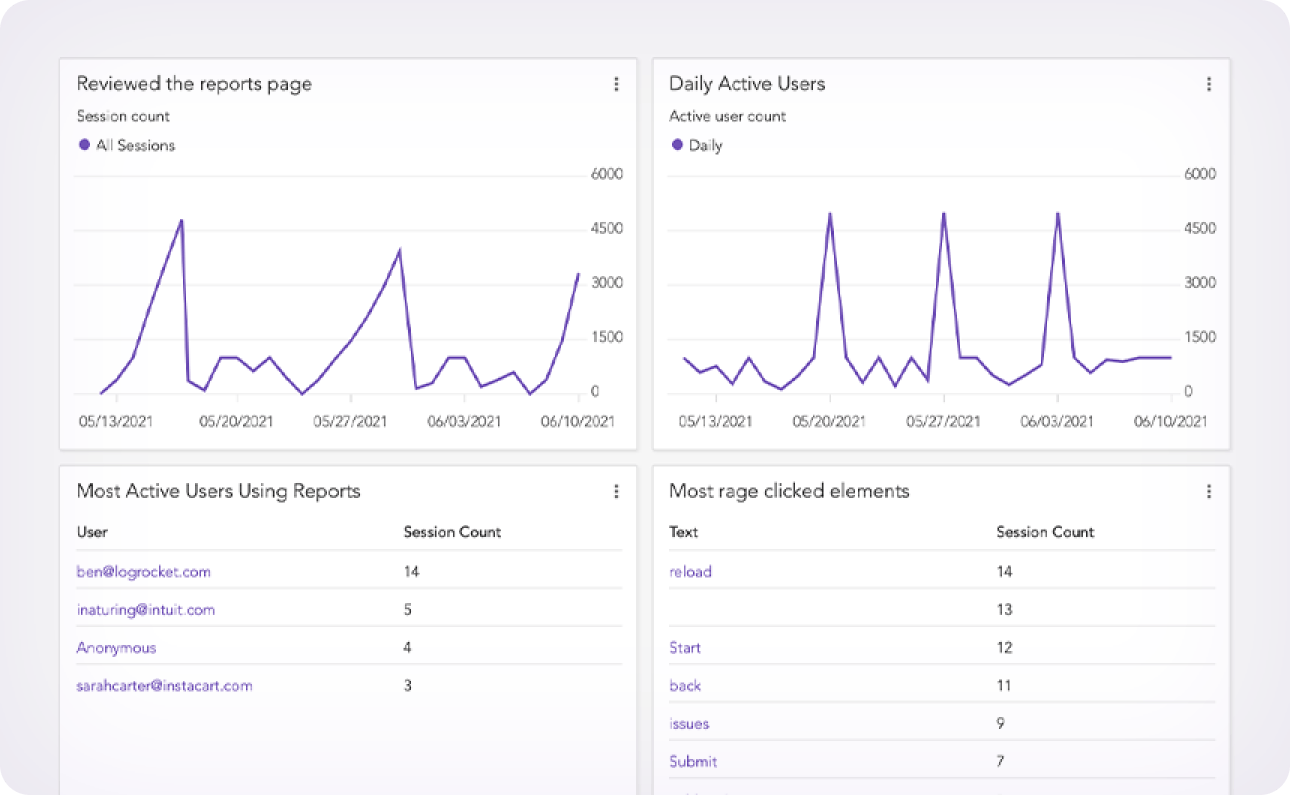 Tie together technical and user data captured in your app with our easy-to-use dashboarding tool. Build custom funnels, time series charts, tables, and more. Find trends and monitor your application at a glance.
Learn more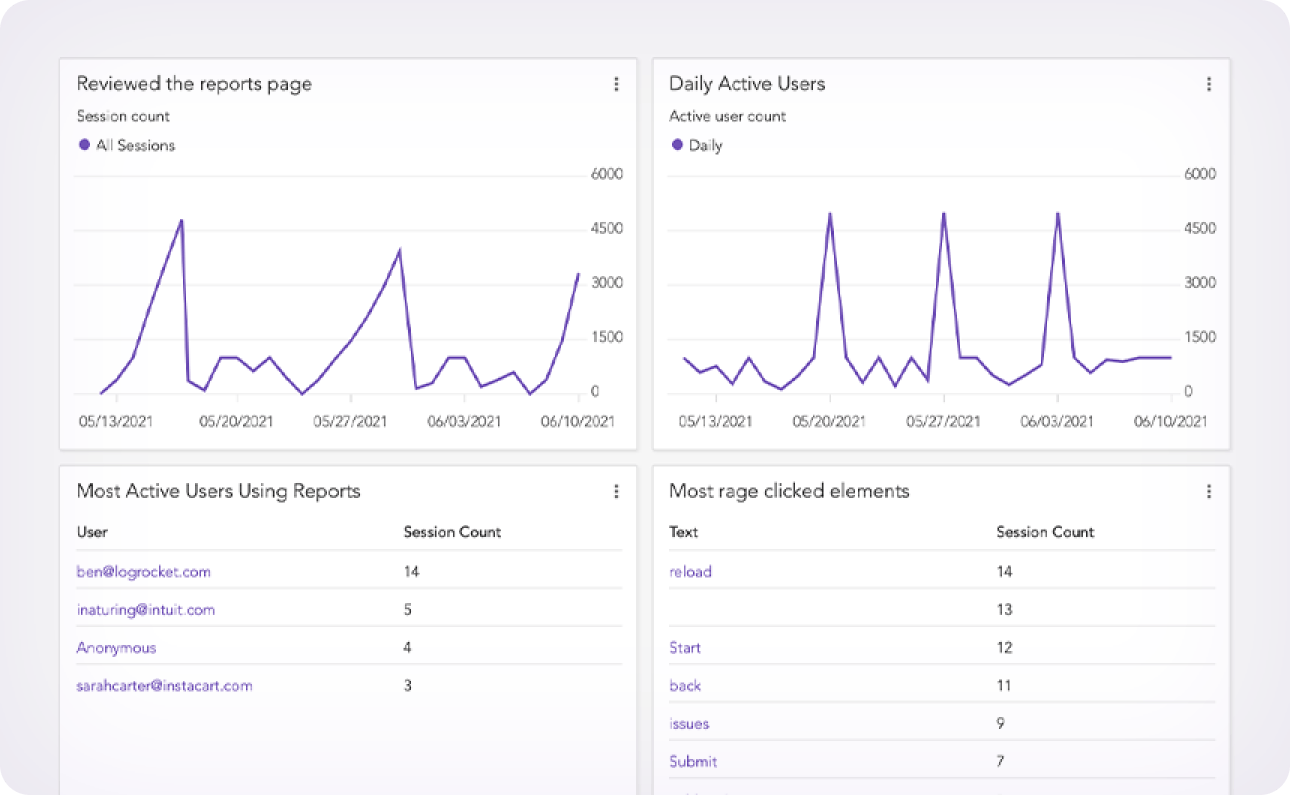 Custom Metrics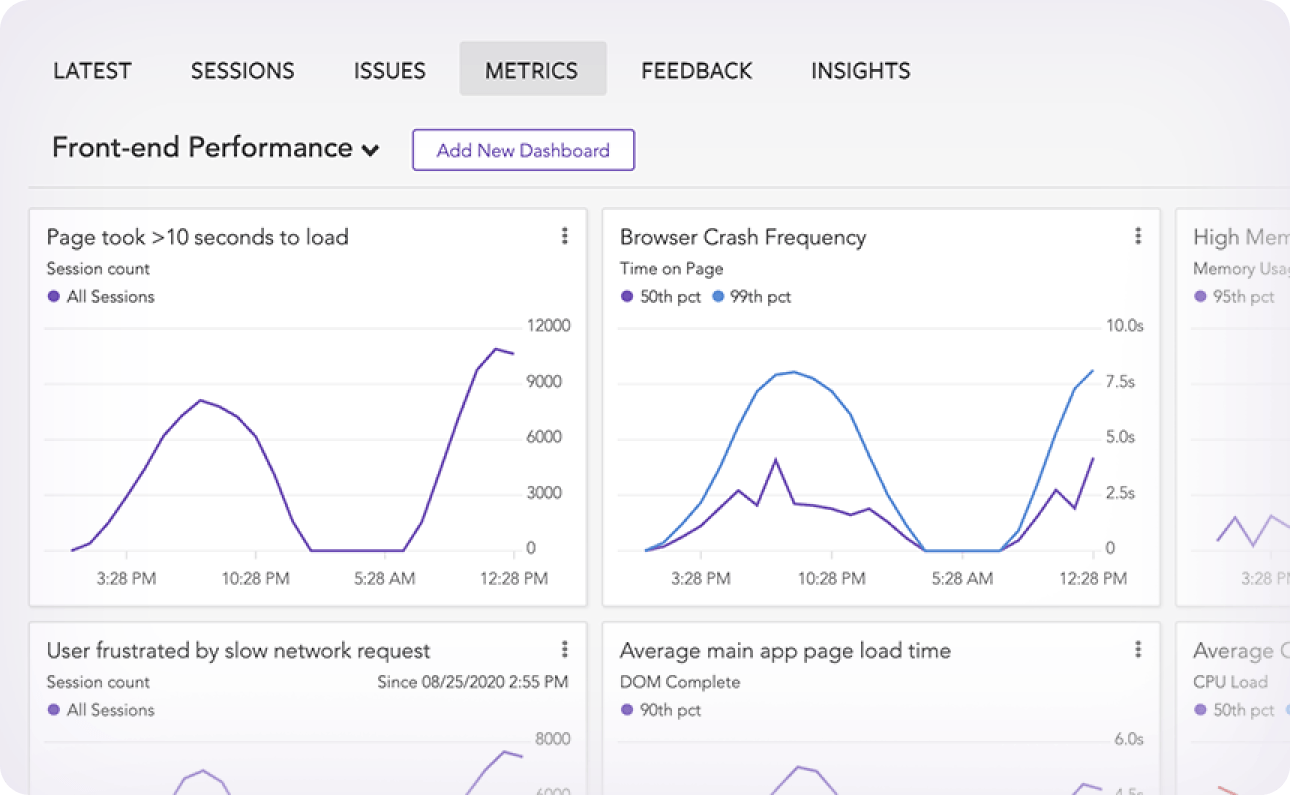 Rapidly build custom funnels, timeseries charts, tables and more. Break down every data point to the individual user. Uncover attributes and behaviors that drive visitors to convert or become power users.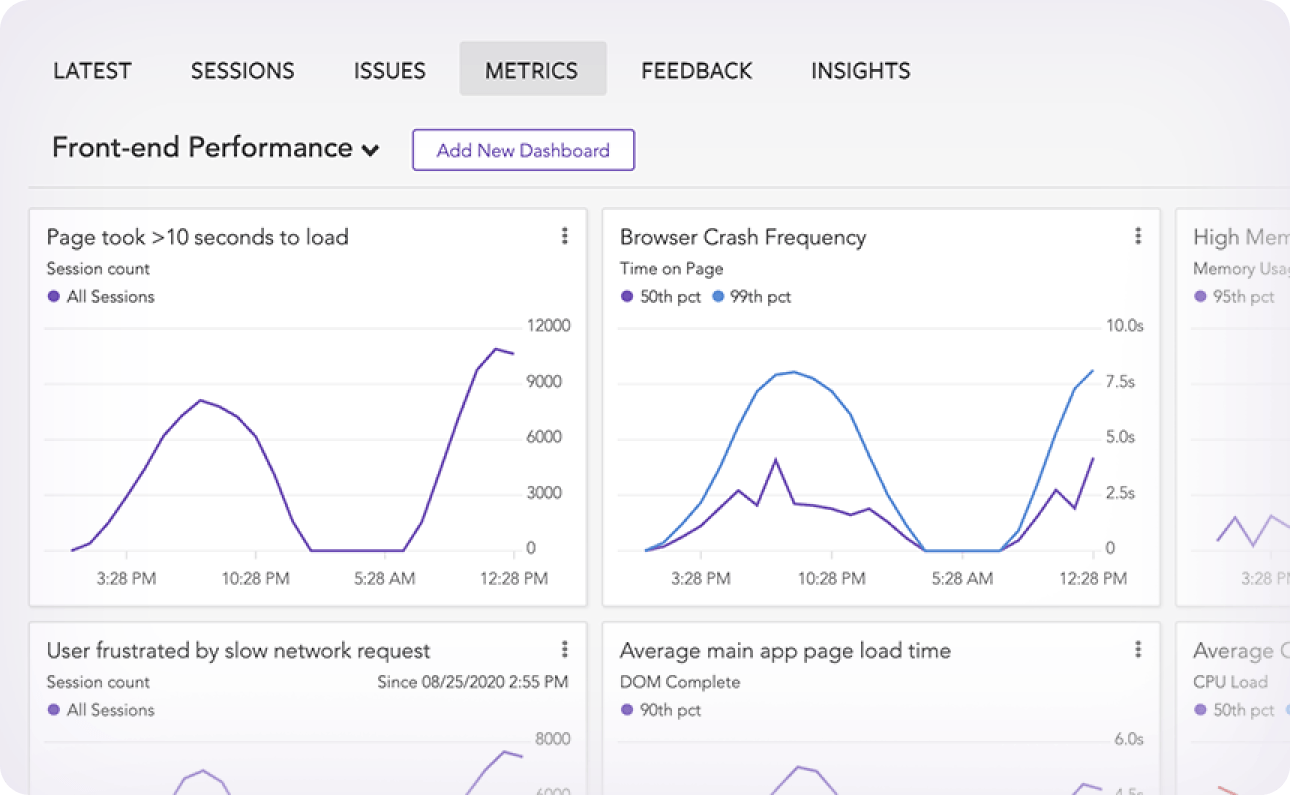 Filters
Use dozens of filters to discover or segment sessions by performance, user ID, custom event, URL, and many more. LogRocket gives you the power to analyze your data in a variety of ways.
Learn more
Click to create metrics
Construct a metric directly from an error found in your LogRocket console. Determine immediately if the error impacted only a single user, or was more pervasive.
Learn more
Revenue and Funnel Insights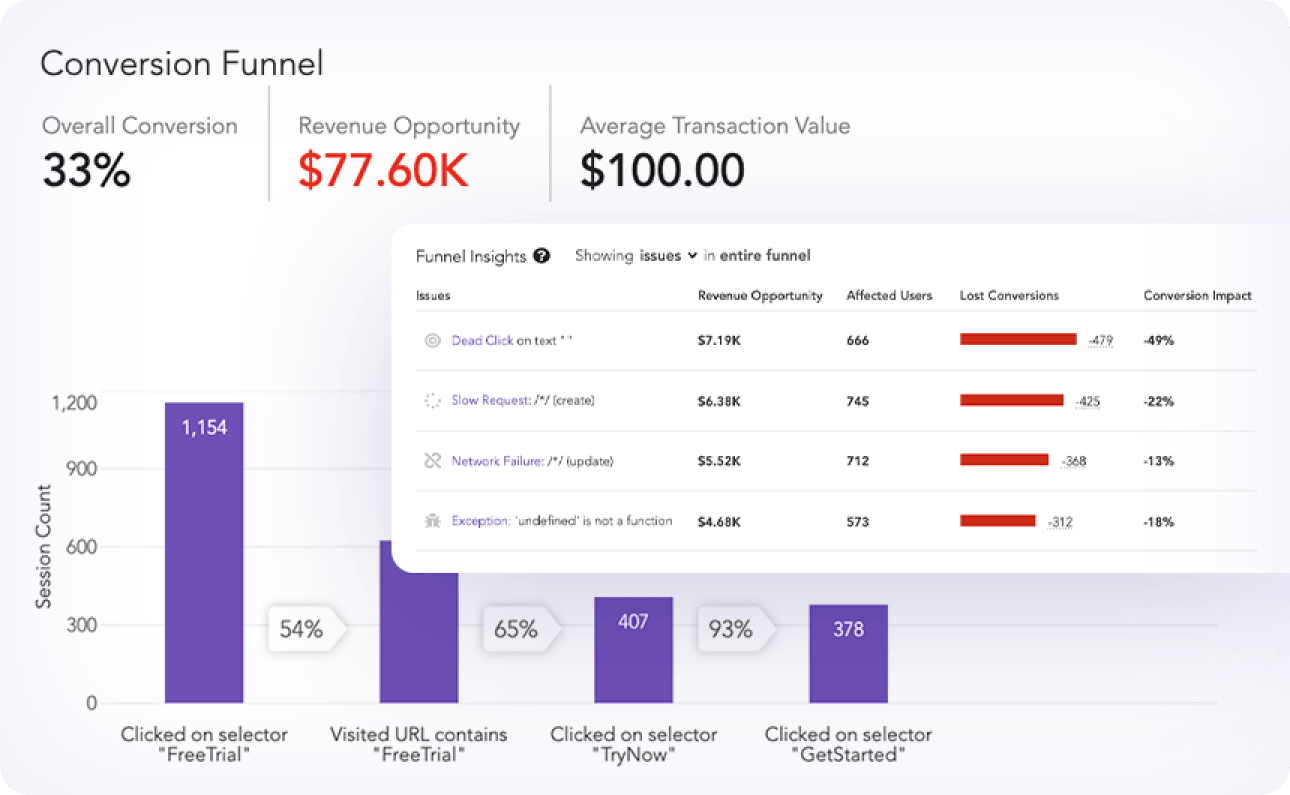 Automatically surface the frontend and performance issues, dead clicks, and rage clicks that directly caused lost conversions. Analyze an entire funnel or inspect specific sessions to learn how individual users were impacted.
Learn more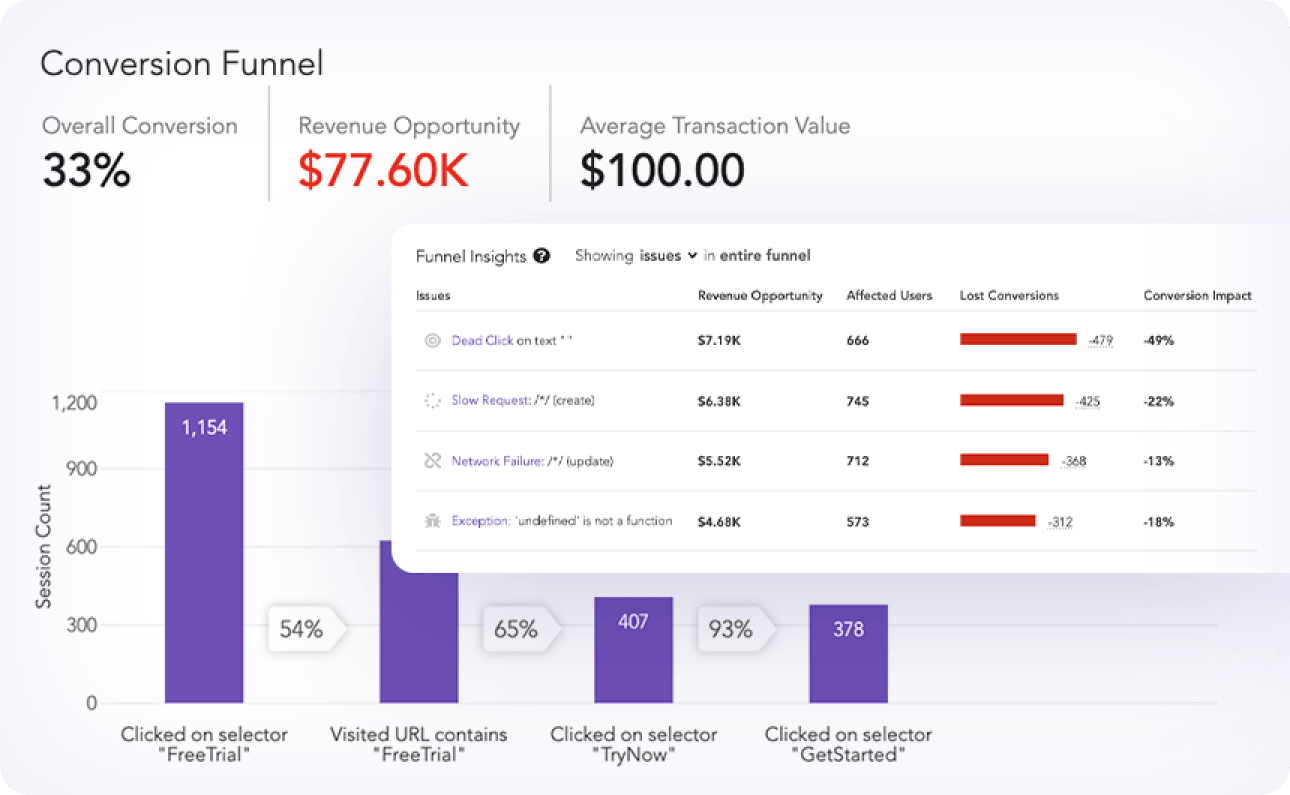 Timeseries insights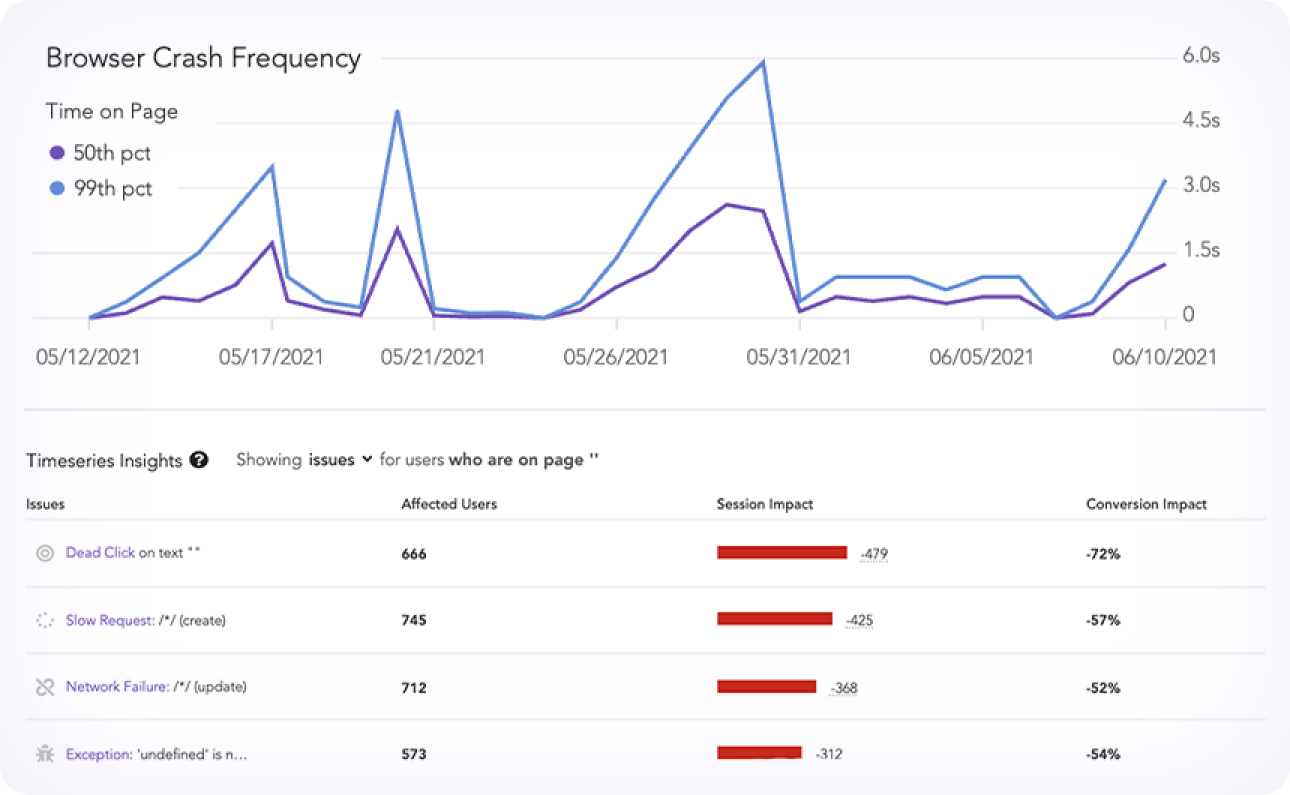 Instantly raise the technical and UX issues that cause critical features to go unused. See which parts of your product users enjoy and where you can focus resources to drive more value.
Learn more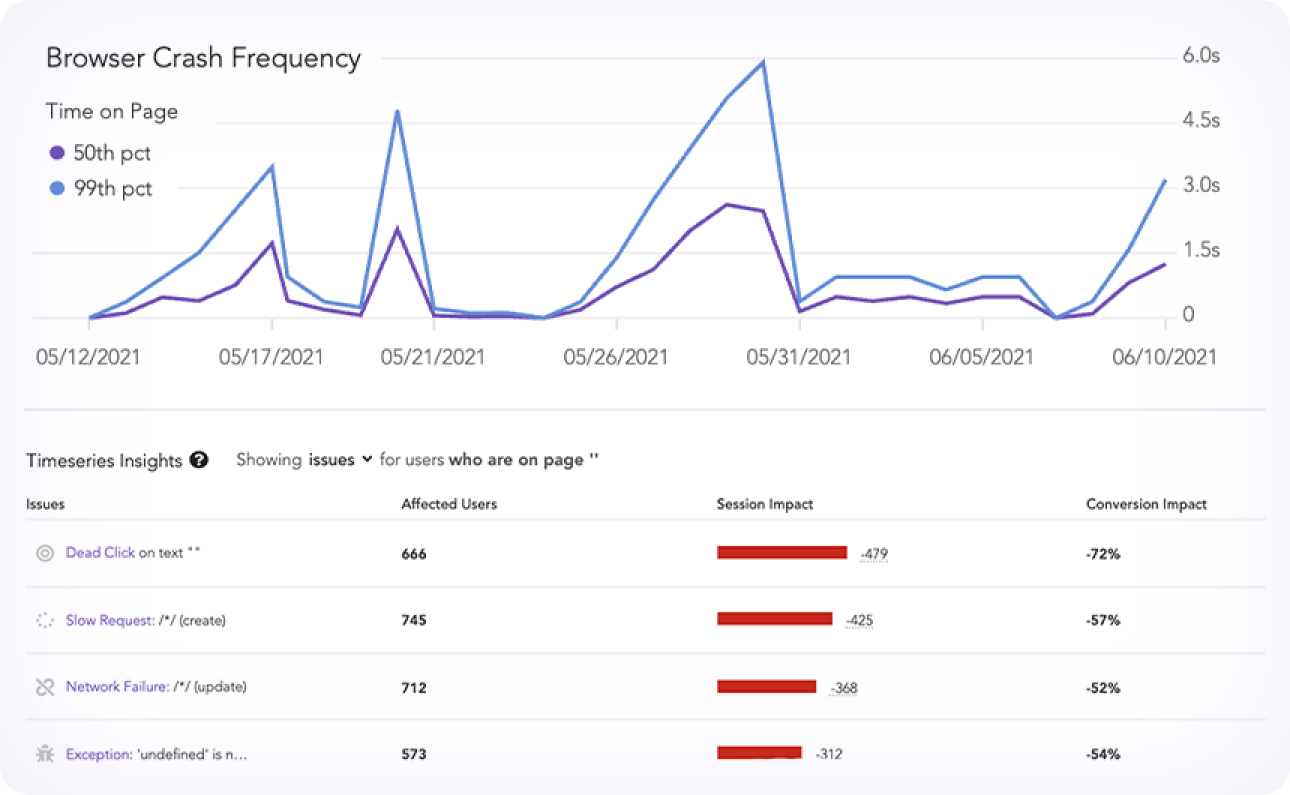 Alerts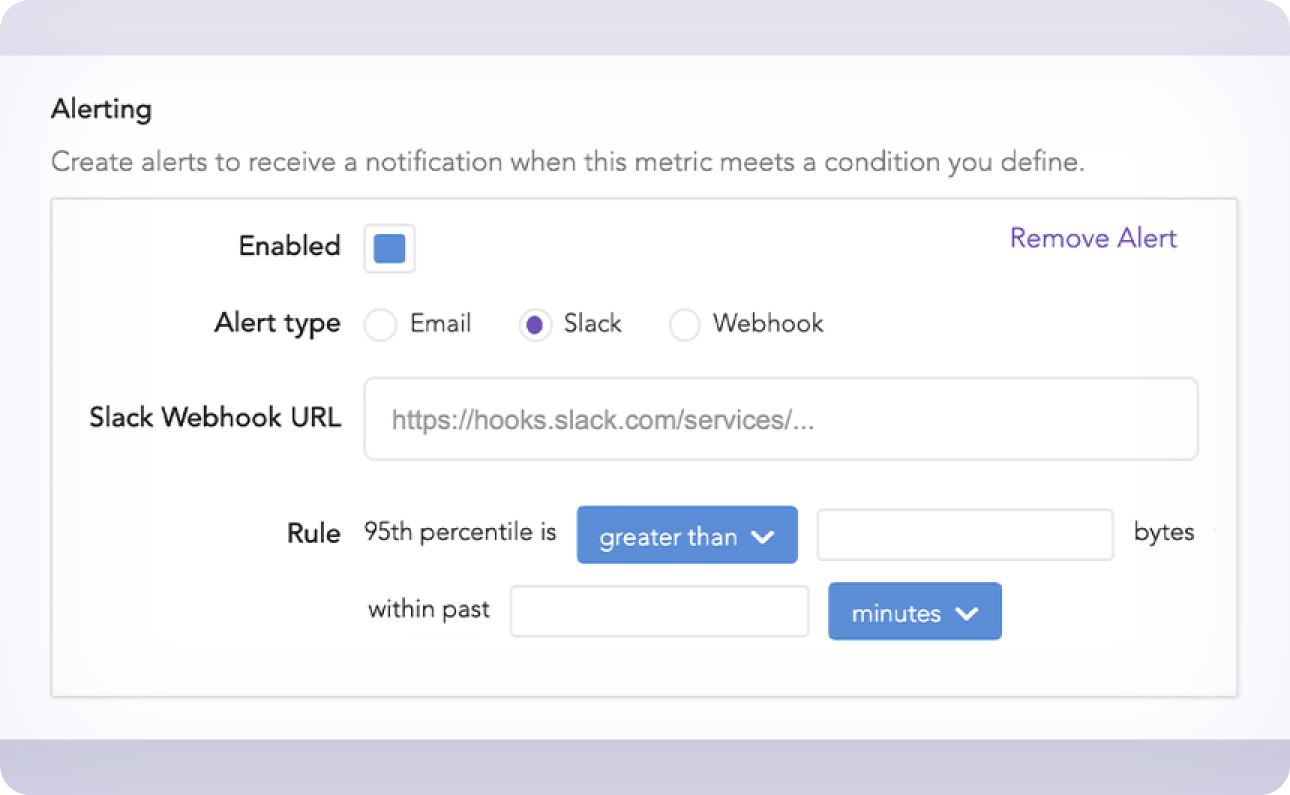 Proactively address issues in your web or mobile apps. LogRocket lets you send alerts via email, Slack, PagerDuty, or webhook whenever a metric exceeds or drops below a threshold that you've set.
Learn more