Cut through the noise of error tracking tools to find and categorize issues with the greatest impact on your application and business KPIs
Review stack traces, console logs, and other data alongside video replays of every issue
Prioritize issues that affect conversion rates, product usage, user experience, and overall application health
Issue Management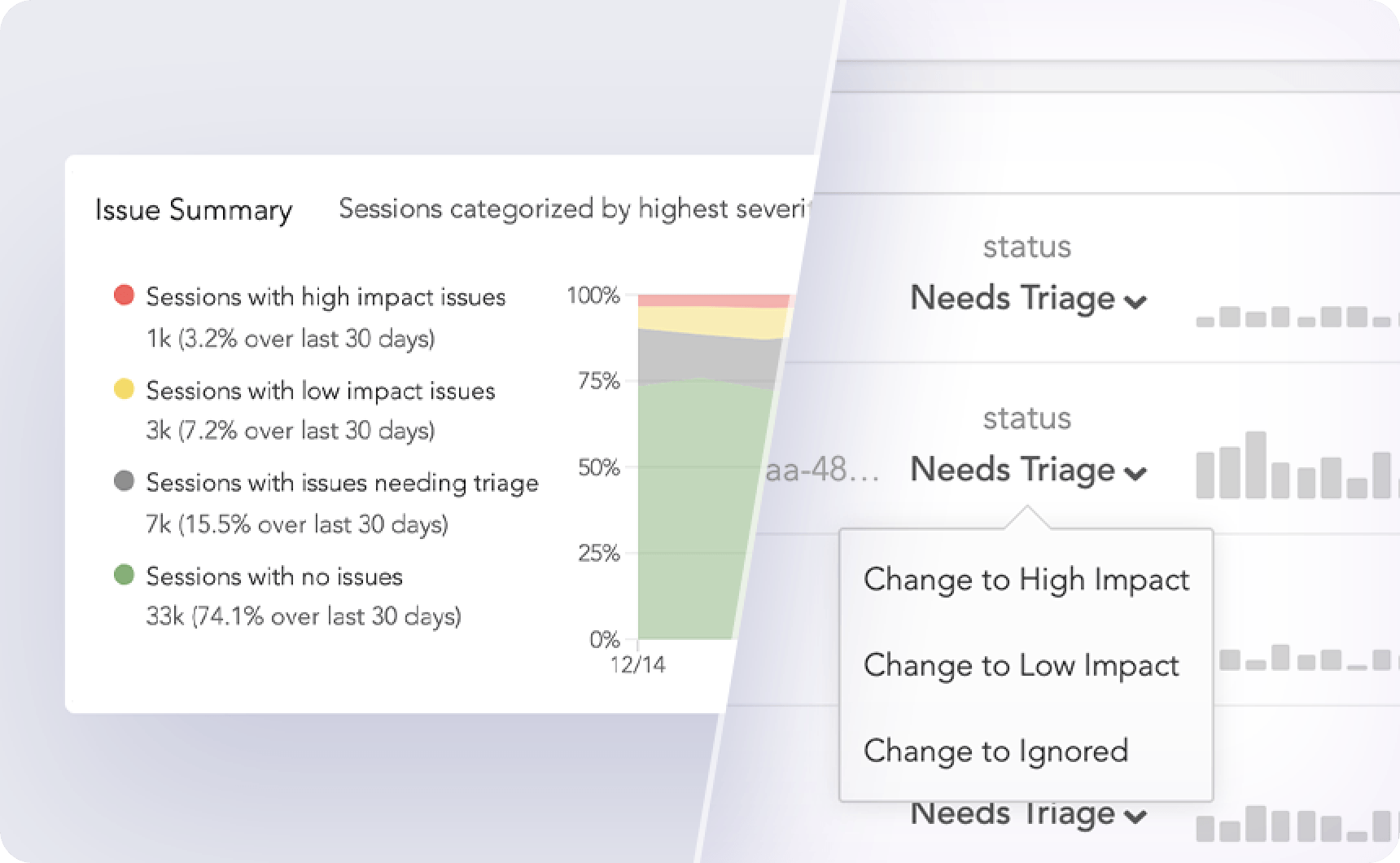 Organize and prioritize. Apply labels or rules to Javascript and Network errors to signify priority and category. Focus your resources on issues with the greatest impact.
Learn more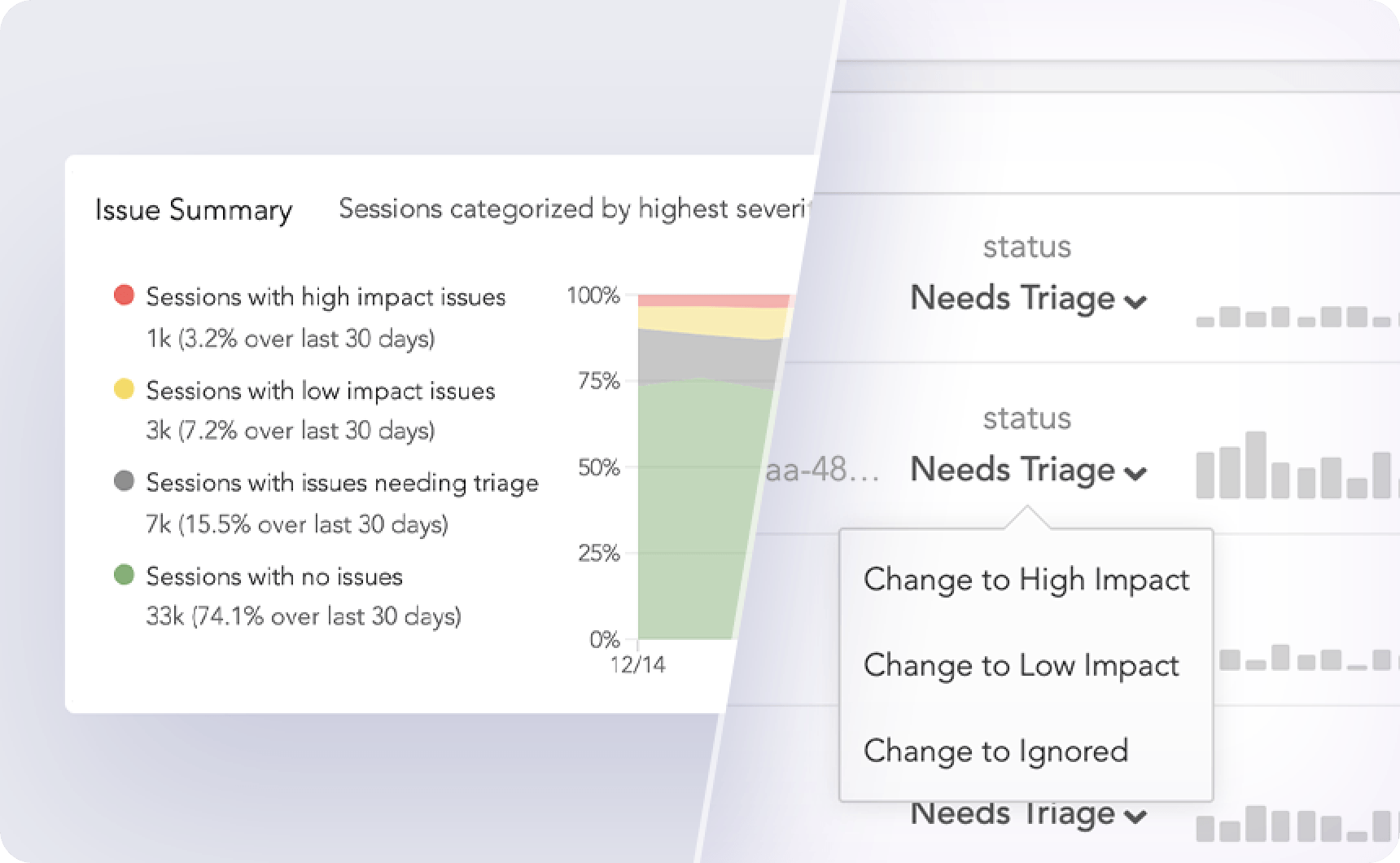 Javascript Errors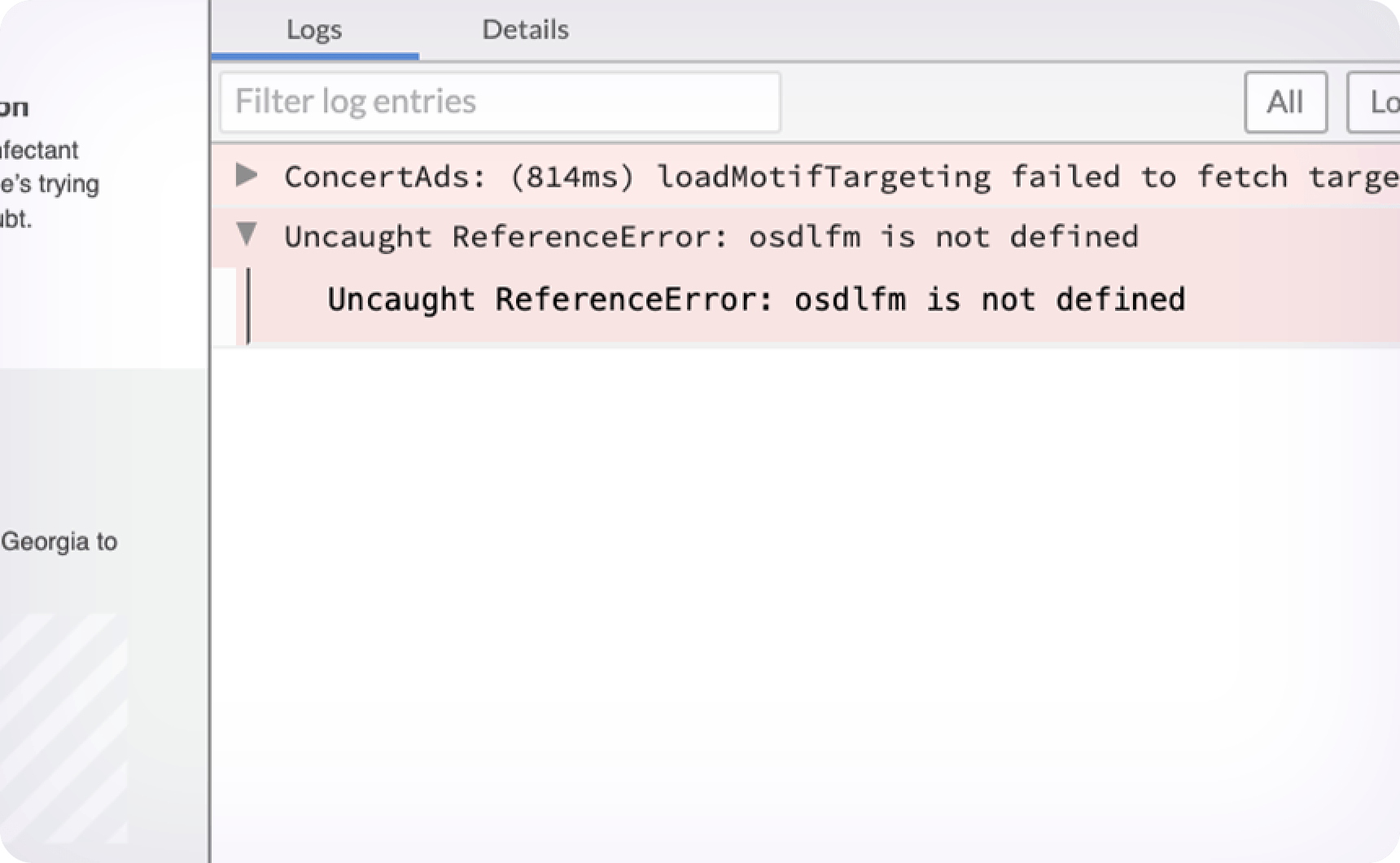 Reproduce JavaScript exceptions, console logs, Redux actions, and Redux state alongside pixel perfect session replay to understand what triggered the bug.
Learn more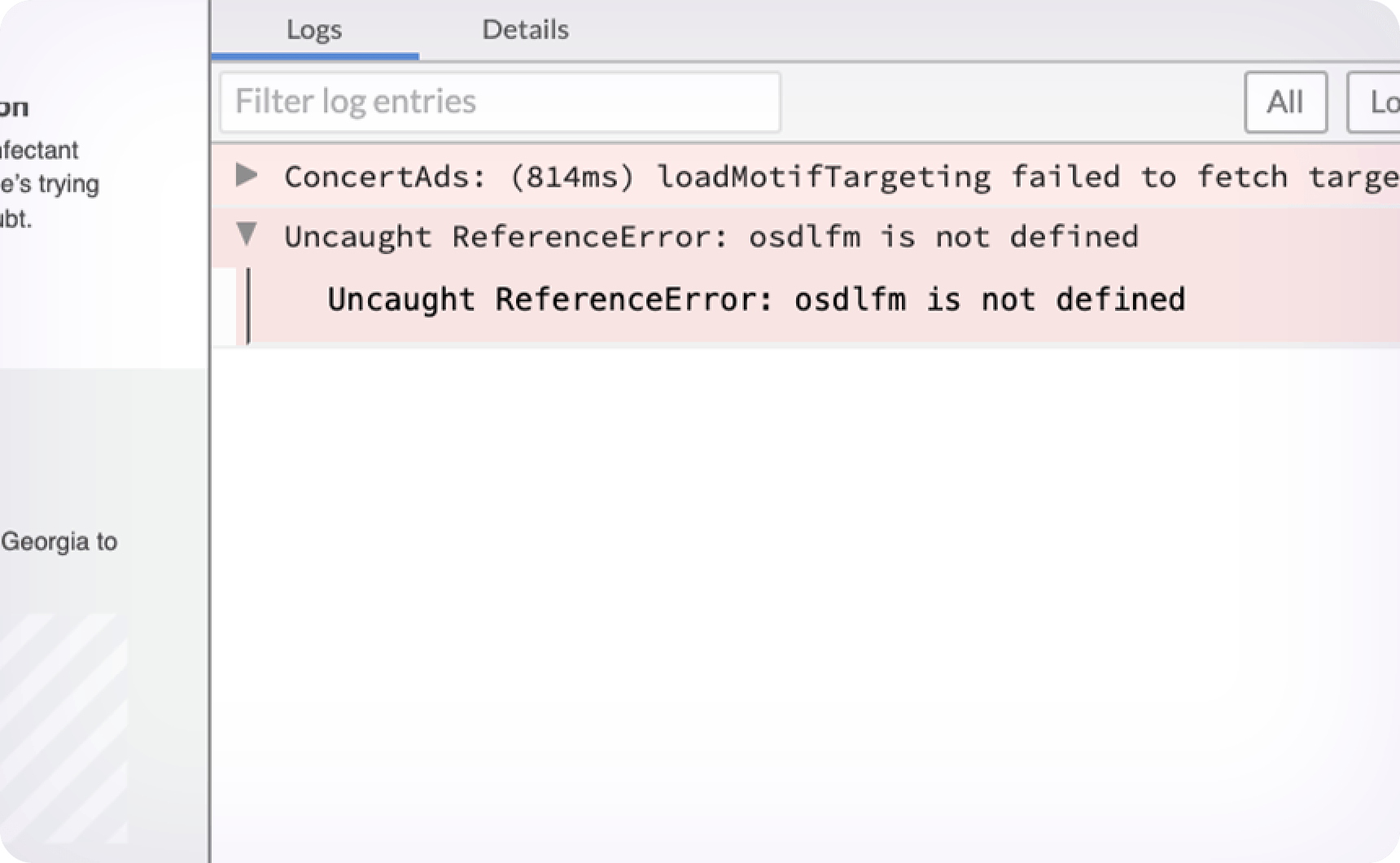 Stack traces
Review stack traces at the exact moment an error occurred to pinpoint the line of broken code. Understand exactly how an issue affected the user.
Learn more
Custom Metrics
Rapidly build custom funnels, timeseries charts, tables, and more. Break down every data point to the individual user level. Uncover JavaScript errors and other technical issues that prohibit conversion and user adoption.
Learn more
Performance Data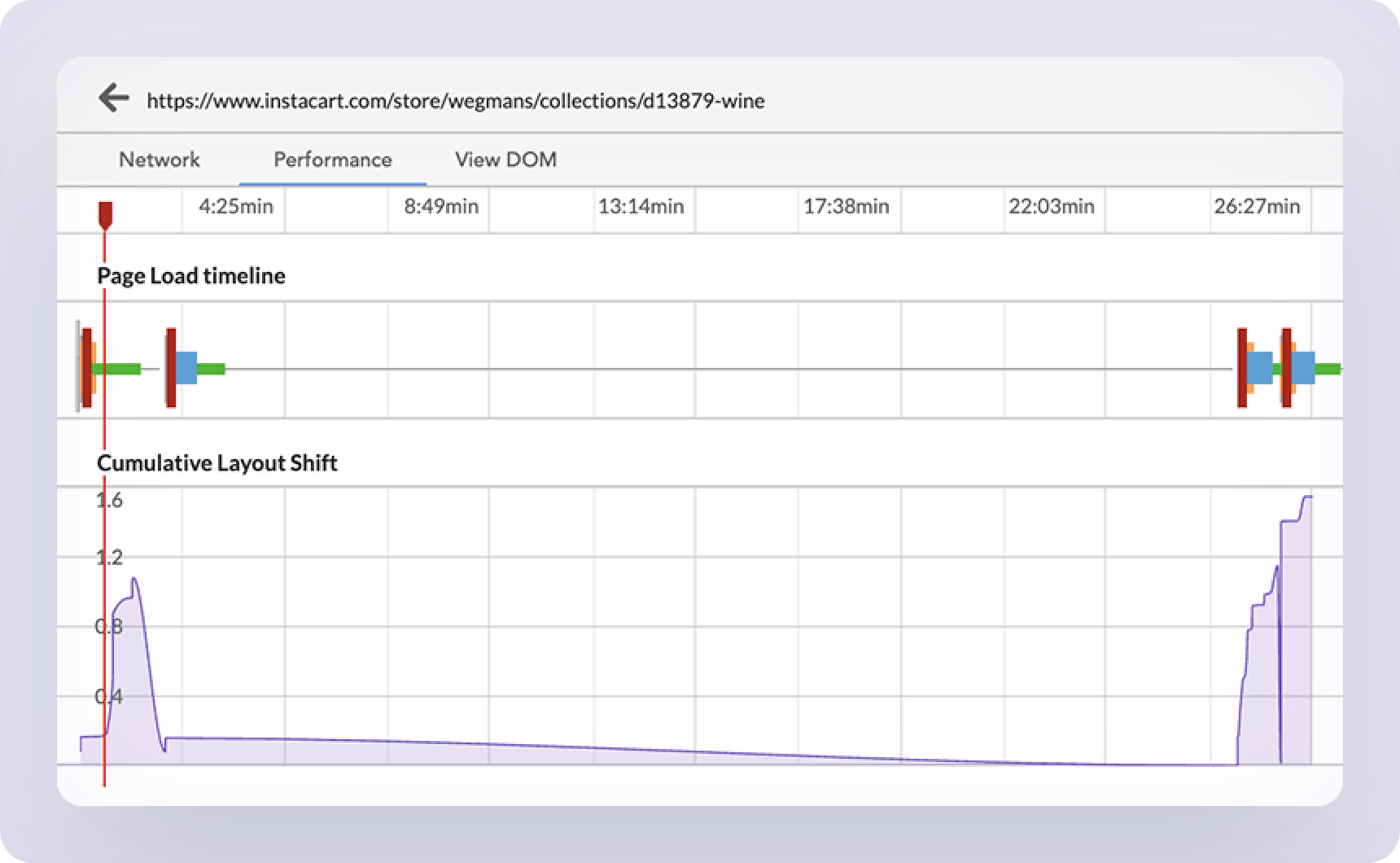 Access data on memory usage, CPU usage, Google Web vitals, bandwidth, and network speed alongside user sessions to understand what's inhibiting the end user experience.
Learn more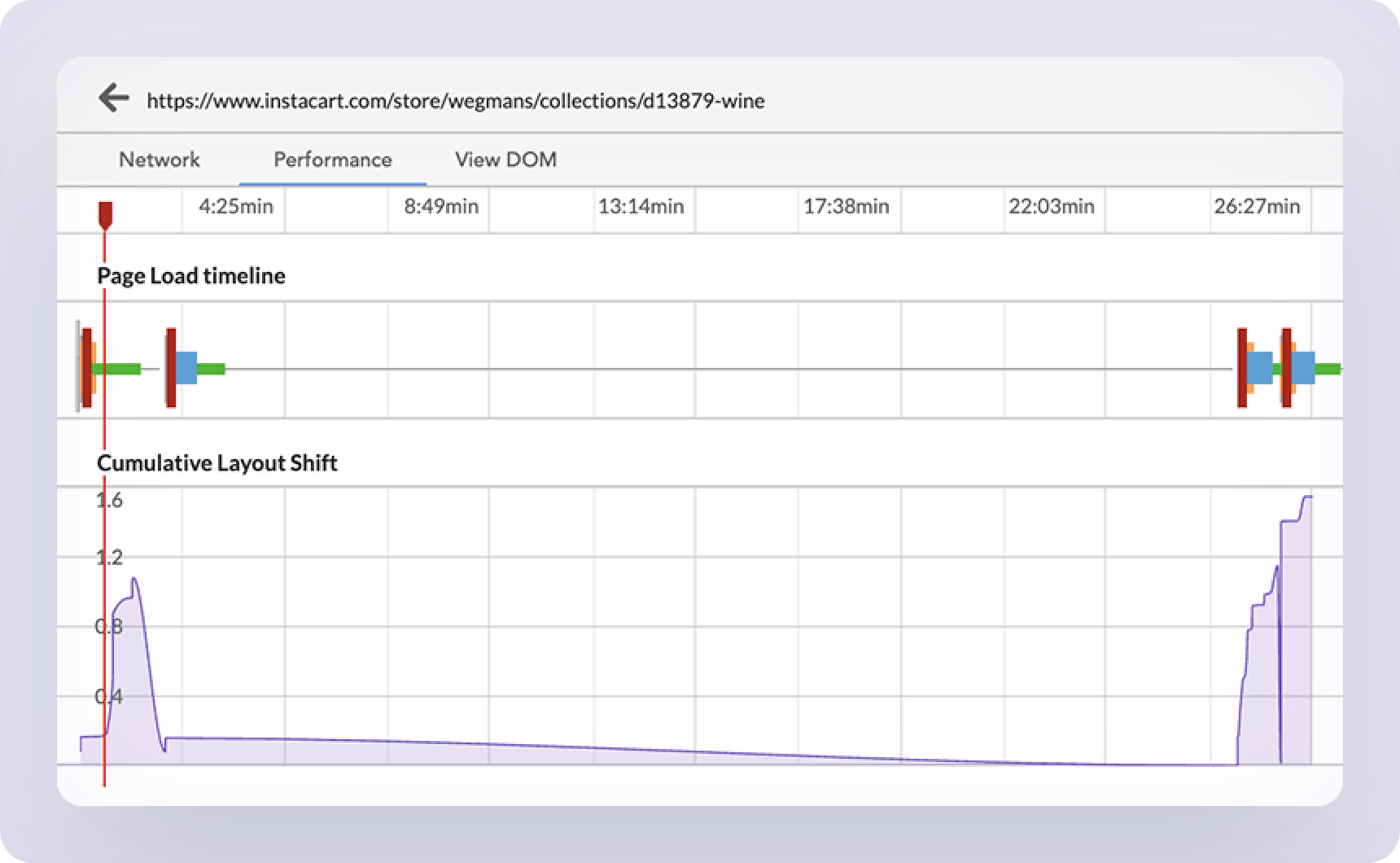 Network requests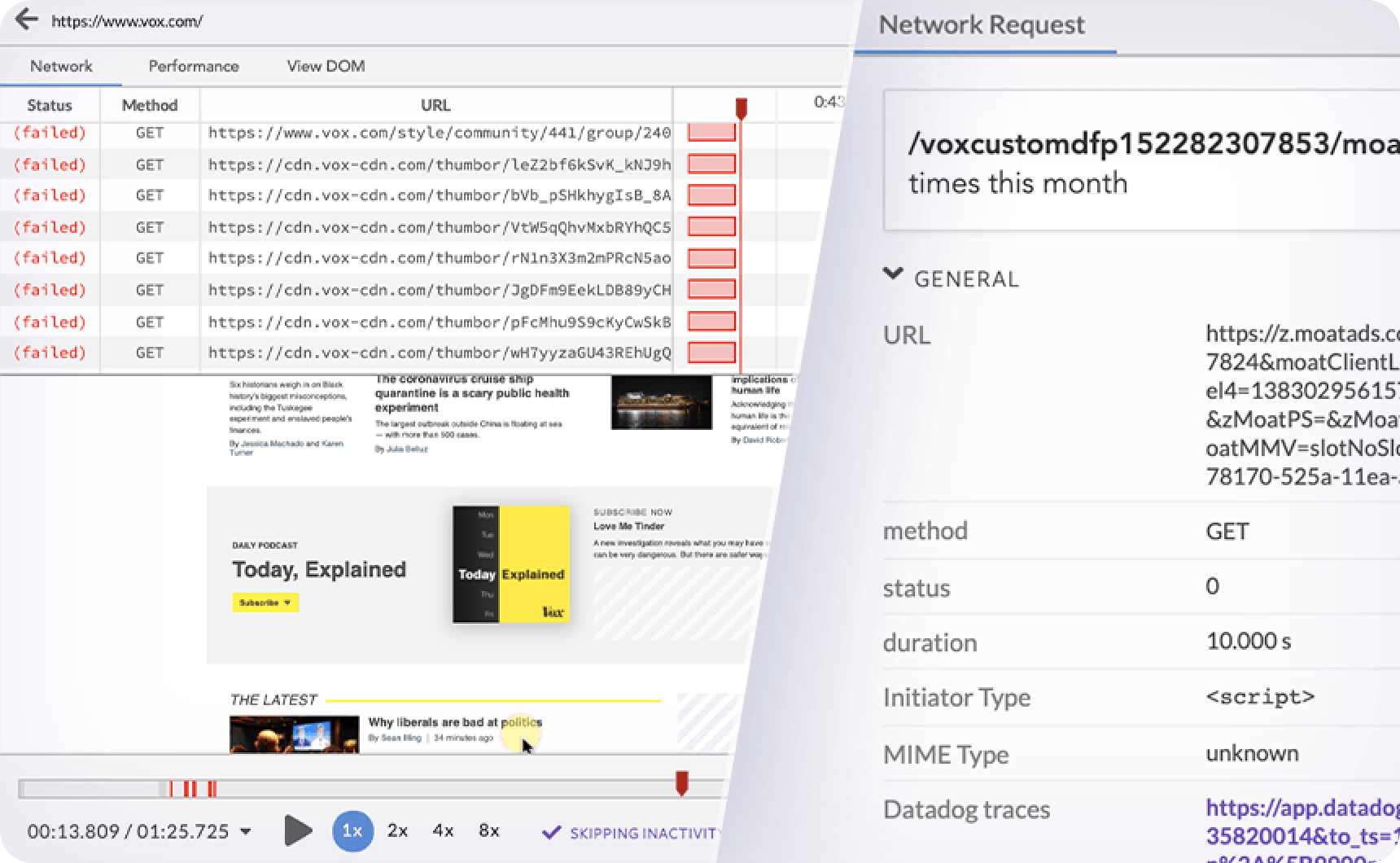 View network request and response status codes, headers, bodies, network speed, and more. Connect LogRocket to your favorite logging or APM solution with our pre-built integrations.
Learn more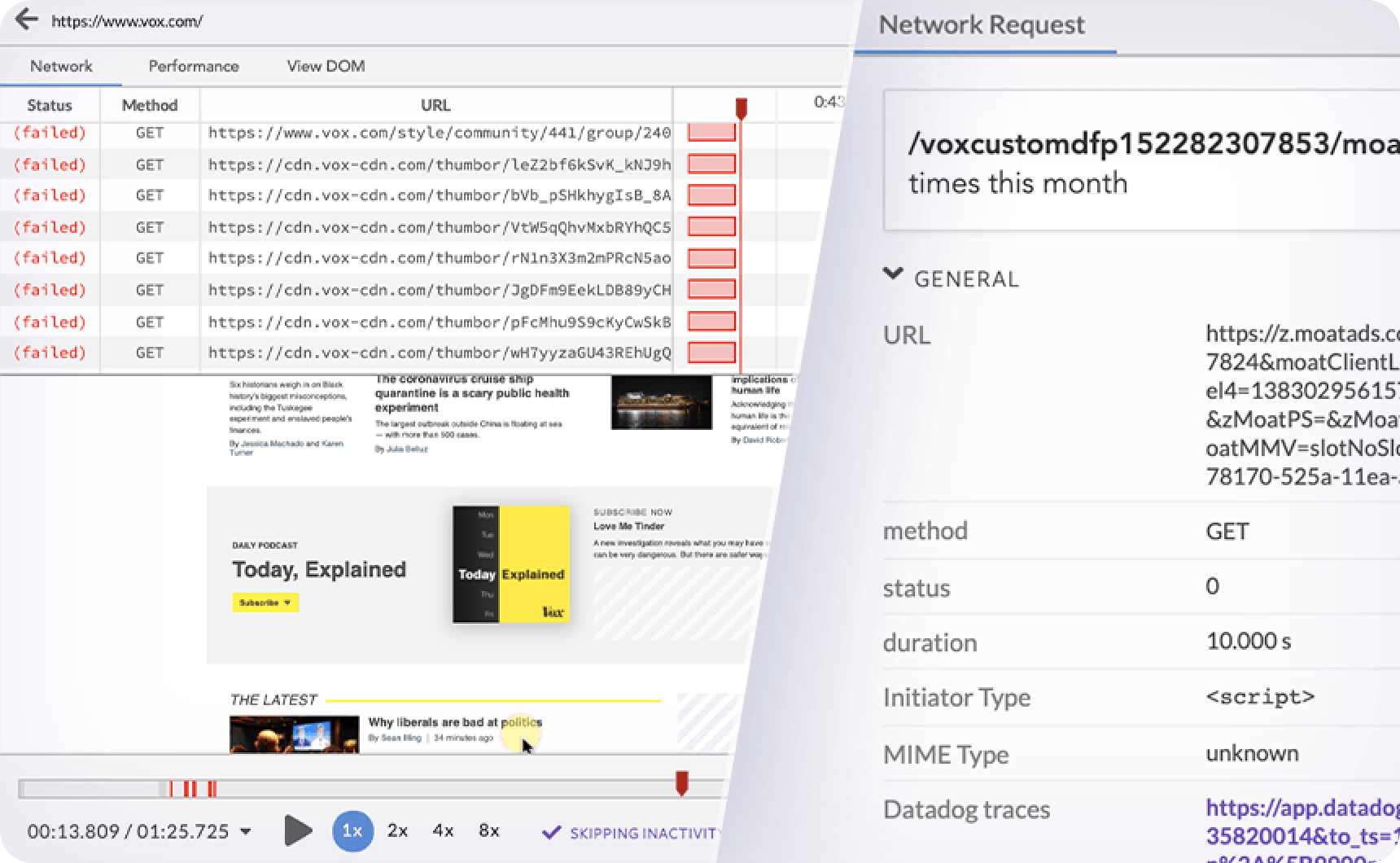 Alerts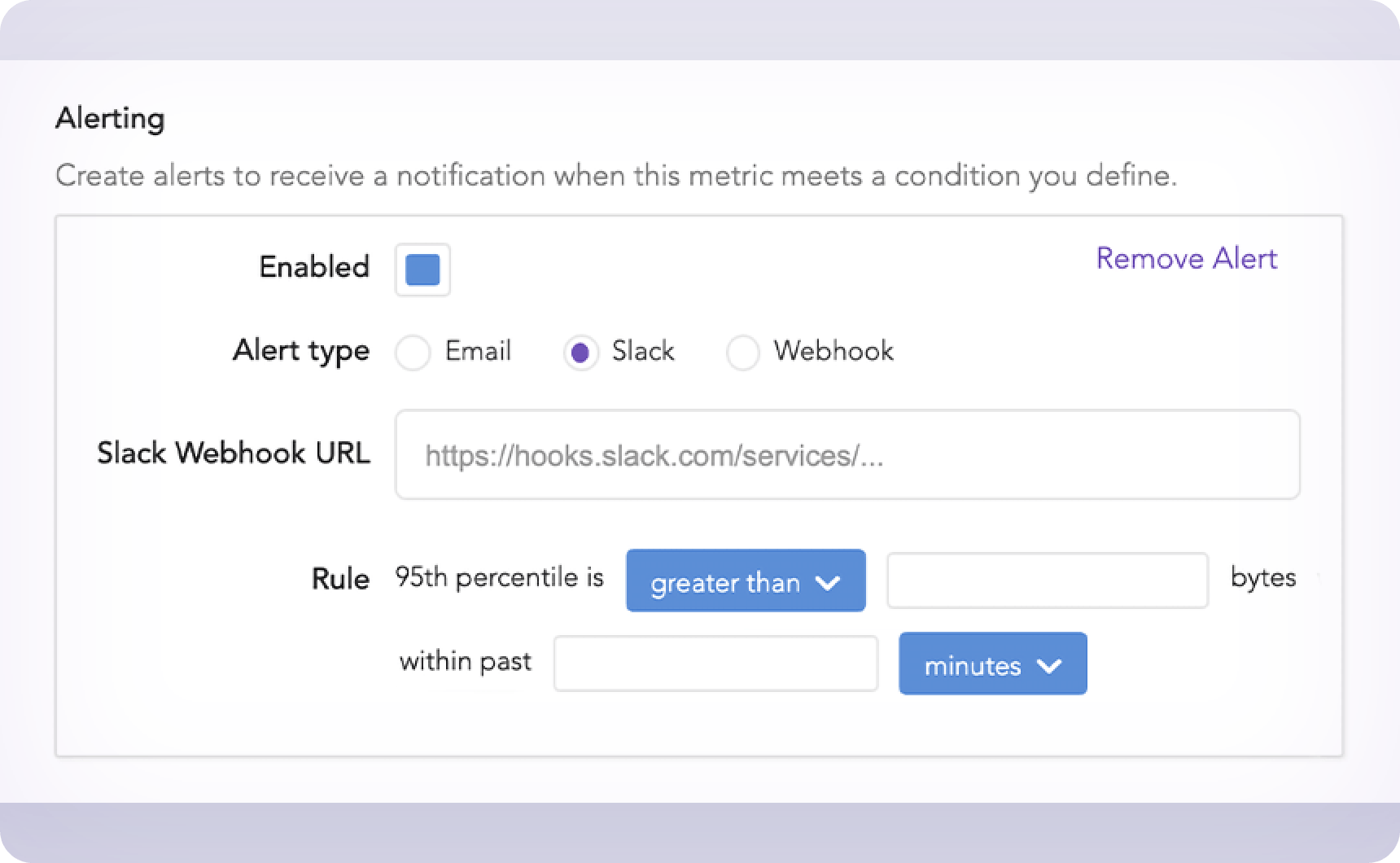 Reveal Javascript errors, network errors, and other issues in your app before they become pervasive. Send alerts via email, Slack, PagerDuty, or webhook whenever a metric exceeds or drops below a threshold you've set.
Learn more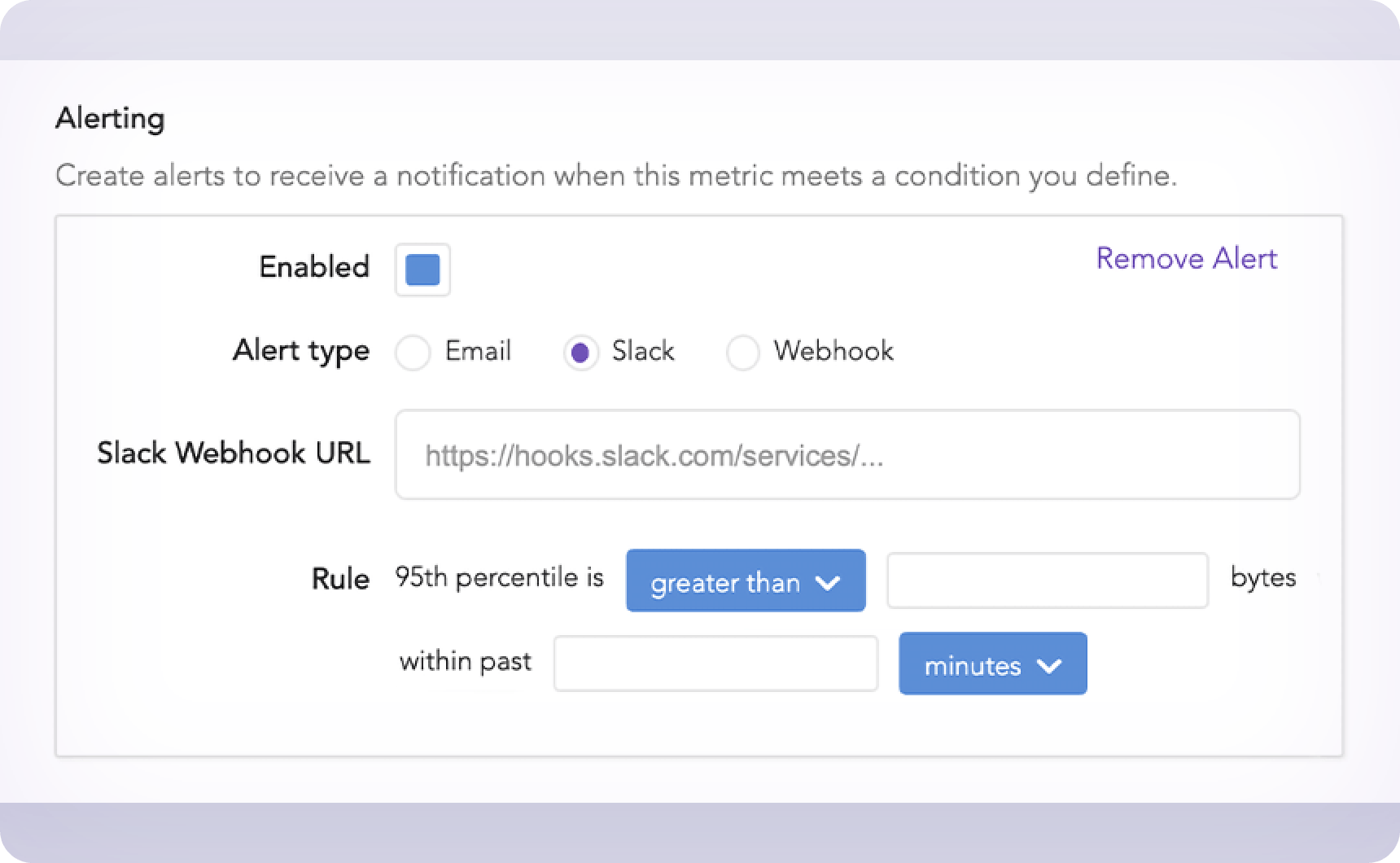 Mobile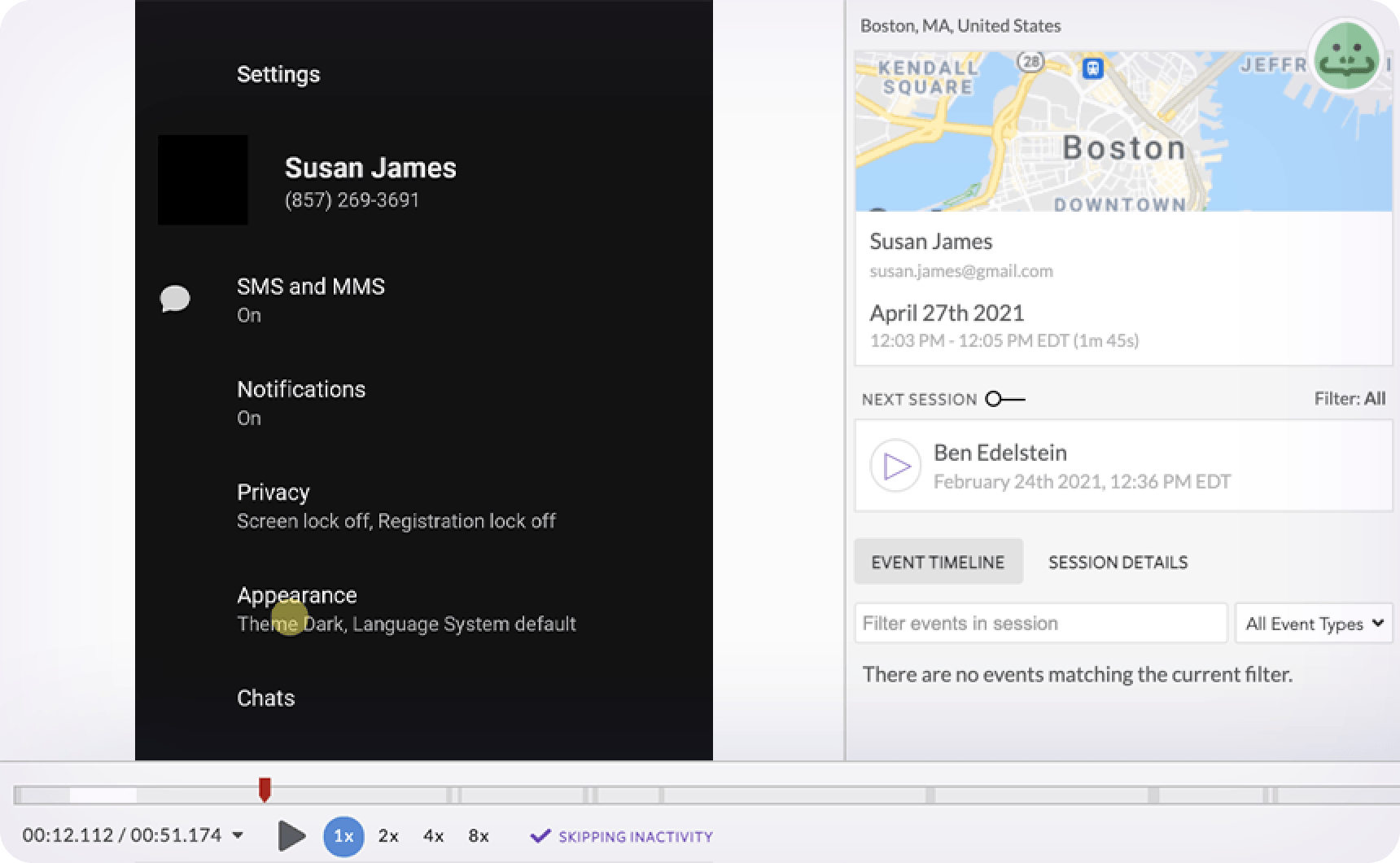 Examine device information, connection information, as well as all the other technical data normally collected by LogRocket to quickly recreate and fix issues on your mobile app.